Fashion Me Dope: Four Pictures Of Mary J Blige Wearing A Hermes Belt [PICTORIAL]
|
Platinum-selling R&B/Hip-Hop singer Mary J Blige is a fashionista. Louis Vuitton, Hermes and Fendi are a few of her favor brands. While web surfing, I came across four pictures of MJB wearing a Hermes belt. Peep the pictures below:
At the Carol's Daughter Spokesbeauty & Monoi Repairing Collection launch at Sephora. MJB worn a Hermes belt with a pair of fitted white jeans.
In New Orleans for the 2011 Essence Music Festival. MJB kept it basic in a Hermes belt, daisy dunks, a sleeveless white scoop neck shirt and a pair of sandals.
Follow me @donbleek88
NEXT PAGE: TWO MORE PICTURES OF MARY J BLIGE WEARING A HERMES BELT
MJB performed at The Raggamuffin Music Festival in Sydney, Australia . She worn a Hermes belt and a Balmain Damaged Jeans Biker Jacket.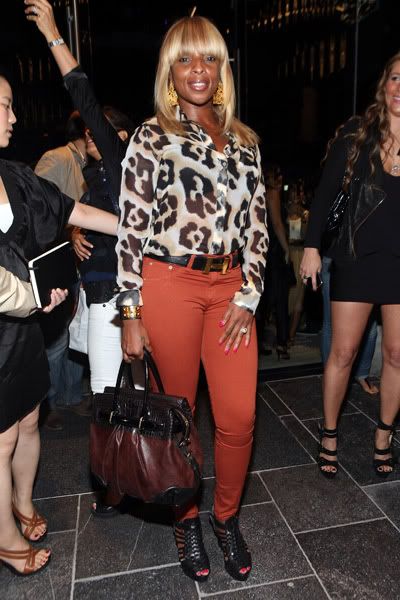 MJB was spotted at Intermix's Fashion Night Out. Mary was styling on them hoes in a Hermes belt and she was also carrying a Louis Vuitton bag.